Latest News
Greenerheat, in collaboration with Wood Energy Solutions, will be at …

Read More »
About us
Established in 2000, Greenerheat has grown to become the UK's recognised authority and market expert in renewable heating systems. Our national coverage coupled with our local renewable installers ensures a high level of service during and after installation, providing you with that personal touch that we have become renowned for.
GreenerHeat only supplies quality products. These are market leading in their design, efficiency and are unsurpassed in the quality of manufacture. This attention to detail in both product and service gives our customers complete peace of mind.
Find out more information on your local Trusted Renewable Specialists here.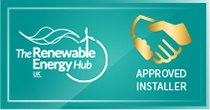 Energy Efficiency, Quality, Comfort and more
Combined heat and power or CHP is a biomass boiler that can deliver heat/hot water and electricity to the home or business. A CHP System is comprised of a biomass boiler, that in turn drives the turbine, delivering heat and power.

 

As the most experienced and largest dedicated biomass boiler manufacturer in Britain & Ireland, Wood Energy Solutions take great pride in the craftsmanship of their boilers. WES products are ideal for both commercial and domestic customers with a wide range of products from their award winning DairyPod to the combined heat and power units.

 

Biomass heating systems offer truly low cost, efficient and carbon neutral heating. Our quality pellet, log and wood chip boilers come in a range of sizes that can 'upgrade' existing heating systems and/or replace outdated boilers. Our wood gasification boilers are rated up to 95% efficient and built to a high quality.

Our exclusive and market leading range of patent technology heat pumps, provide the most efficient renewable heating systems in commercial and domestic projects. The range of ground and air source heat pumps are MCS accredited and expertly hand built by our Austrian manufacturers.

This product is the first of its kind to retro-fit all existing cylinders and heating water up to 55 Degrees Celsius. Over 30 years of engineering expertise have gone into making one of the most advanced water heating system on the market and is manufactured in the UK and specifically tailored for the British climate.




Every building presents its own unique set of challenges, sometimes the more conventional heating systems aren't a viable alternative. Our Wall Heating systems are suitable for any building type including renovations, offices and pre-fabricated systems. Wall Heating is an easy install and as efficient as underfloor heating, offering a range of similar advantages.

We have expertly designed, supplied and installed underfloor heating systems for both commercial and domestic premises. We supply the full range of products; from high quality PERT pipe and a range of manifolds, through to room stats and thermal actuators. Our radiant underfloor heating designs are customized around our customers exact needs, ensuring complete comfort.

Also known as solar hot water panels, solar thermal systems provide up to 60% of hot water needs. Our range of flat panel systems can integrate seamlessly with roofing materials and into the facade of buildings, whilst our evacuated tube solar collectors offer high efficiency ratings.
Greener Heat, Unit 4, Church Road Industrial Estate, Gorslas, Llanelli, Carmarthenshire, Wales, UK, SA14 7NN
|
T: 01269 842277